With a focus on health care for October we featured Rep. Morgan Cephas and Rep. Melissa Shusterman.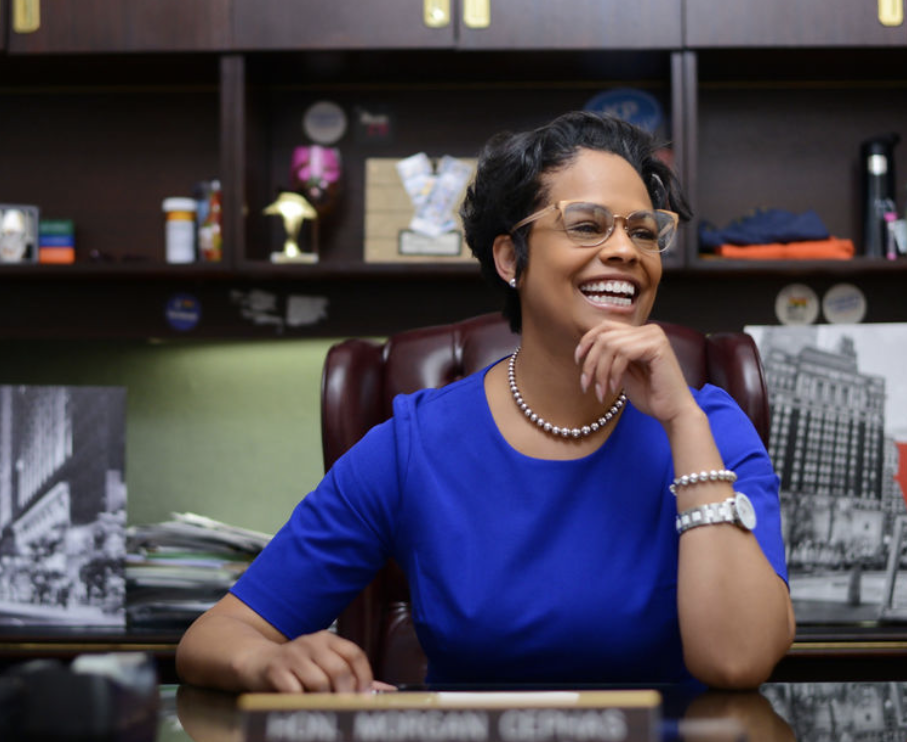 Meet Rep. Morgan Cephas (HD-192, Philadelphia County):
Representative for HD-192 (Philadelphia County) since 2016
Co-created the Black Maternal Health Caucus 
Former staff member at Philadelphia Youth Network and Deputy Chief of Staff to Philadelphia councilman Curtis Jones Jr.
Member of the Women's Health Caucus and Co-chair of the PA Black Maternal Health Caucus
Former Co-Chair of the Women's Health Caucus, where she led the group's efforts in launching the Perinatal Doula Certification Program, securing over $25 million for statewide initiatives on improving health outcomes for pregnant and postpartum Pennsylvanians and more
Prime sponsor of numerous health bills, including HB1618 (requiring insurance coverage for Doula services), HB900 (improving conditions for pregnant incarcerated Pennsylvanians), and HB1362 (improving statewide reporting on maternal mortality)
A lifelong public servant and West Philly native dedicated to ensuring women and girls are a priority while improving educational, economic and health outcomes for all
Watch Rep. Melissa Shusterman's (HD-157, Chester County) video about what's at the forefront of health care in Harrisburg.
Representative for HD-157 (Chester County) since 2018
Member of the Health Caucus, the Women's Health Caucus and the Mental Health Caucus
A small business owner who began her digital video company as a single mother
An inspiring campaigner who unseated a four-term Republican incumbent after knocking on tens of thousands of doors in her district
Prime sponsor and Co-sponsor of numerous bills protecting abortion access in PA by removing restrictions on state funding for family planning health centers, requiring state health insurance plans cover abortions, protecting out-of-state patients seeking abortions in Pennsylvania and more
A staunch supporter for protecting abortion access, addressing Pennsylvania's infrastructure deficiencies, investing in our public schools and ending partisan gridlock