Last updated: November 16, 2022 at 3:47 PM ET
BREAKING NEWS: Democrats reclaim the MAJORITY in the State House for the first time in over a decade!
Represent PA understands that it can be hard to track the results of Pennsylvania's statewide legislative races in the days after an election— especially with delays due to the prevalence of mail-in voting. Ballots can often take several days to be counted, and legal concerns surrounding the counting of ballots may drag out the results of already-pending races even further.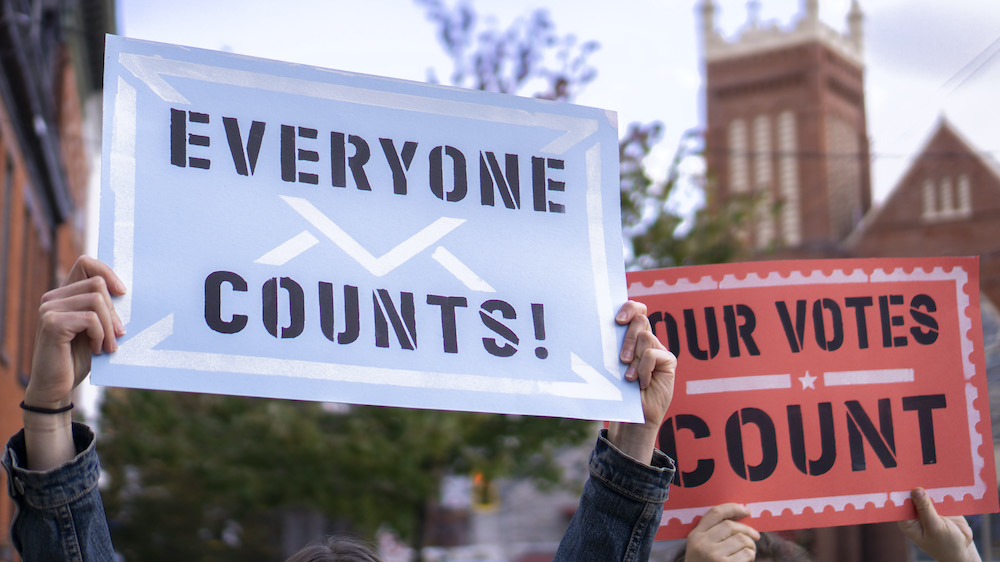 Considering all that, Represent PA aims to provide a reliable and accessible source for the results of our endorsed candidates' races. Check back whenever you'd like and see the latest results that were called.
Stay tuned for live updates on 2022's critical legislative races across Pennsylvania!
Wins:
House:
Jessica Benham, HD-36 (Allegheny)
Lisa Borowski, HD-168 (Delaware)
Donna Bullock, HD-195 (Philadelphia)
Johanny Cepeda-Freytiz, HD-129 (Berks)
Morgan Cephas, HD-192 (Philadelphia)
Missy Cerrato, HD-151 (Montgomery)
Gina Curry, HD-164 (Delaware)
Mary Jo Daley, HD-148 (Montgomery)
Tina Davis, HD-141 (Bucks)
Elizabeth Fiedler, HD-184 (Philadelphia)
Nancy Guenst, HD-152 (Montgomery)
Liz Hanbidge, HD-61 (Montgomery)
Carol Hill-Evans, HD-95 (York)
Kristine Howard, HD-167 (Chester)
Sara Innamorato, HD-21 (Allegheny)
Mary Isaacson, HD-175 (Philadelphia)
Carol Kazeem, HD-159 (Delaware)
Patty Kim, HD-103 (Cumberland & Dauphin)
Emily Kinkead, HD-20 (Allegheny)
Leanne Krueger, HD-161 (Delaware)
Maureen Madden, HD-115 (Monroe)
La'Tasha Mayes, HD-24 (Allegheny)
Joanna McClinton, HD-191 (Delaware & Philadelphia)
Jeanne McNeill, HD-133 (Lehigh)
Jennifer O'Mara, HD-165 (Delaware)
Danielle Friel Otten, HD-155 (Chester)
Darisha Parker, HD-198 (Philadelphia)
Tarah Probst, HD-189 (Monroe & Pike)
Christina Sappey, HD-158 (Chester)
Melissa Shusterman, HD-157 (Chester)
Mandy Steele, HD-33 (Allegheny)
Regina Young, HD-185 (Delaware & Philadelphia)
Senate:
Maria Collett, SD-12 (Bucks & Montgomery)
Katie Muth, SD-44 (Berks, Chester & Montgomery)
Lindsey Williams, SD-38 (Allegheny)
Losses:
House:
Sara Agerton, HD-88 (Cumberland)
Kathy Benyak, HD-123 (Schuylkill)
Tina Burns, HD-124 (Berks & Schuylkill)
Hope Christman, HD-176 (Monroe)
Alison Duncan, HD-28 (Allegheny)
Nerissa Galt, HD-6 (Crawford & Erie)
Fern Leard, HD-120 (Luzerne)
Denise Maris, HD-76 (Clinton & Union)
Kristal Markle, HD-87 (Cumberland)
Chelsea Oliver, HD-4 (Erie)
Meg Rosenfeld, HD-139 (Pike & Wayne)
Laurie Smith, HD-18 (Bucks)
Cathy Spahr, HD-160 (Chester & Delaware)
Gwen Stoltz, HD-143 (Bucks)
Anna Thomas, HD-137 (Northampton)
Debbie Turici, HD-44 (Allegheny)
Alexandra Wisser, HD-147 (Montgomery)
Yesenia Rodriguez, HD-116 (Luzerne & Schuylkill)
Senate:
Jackie Baker, SD-20 (Luzerne, Pike, Susquehanna, Wayne & Wyoming)
Jill Dennin, SD-24 (Berks & Montgomery)
Ann Marie Mitchell, SD-6 (Bucks)
Jennifer Shukaitis, SD-40 (Lackawanna, Monroe & Wayne)